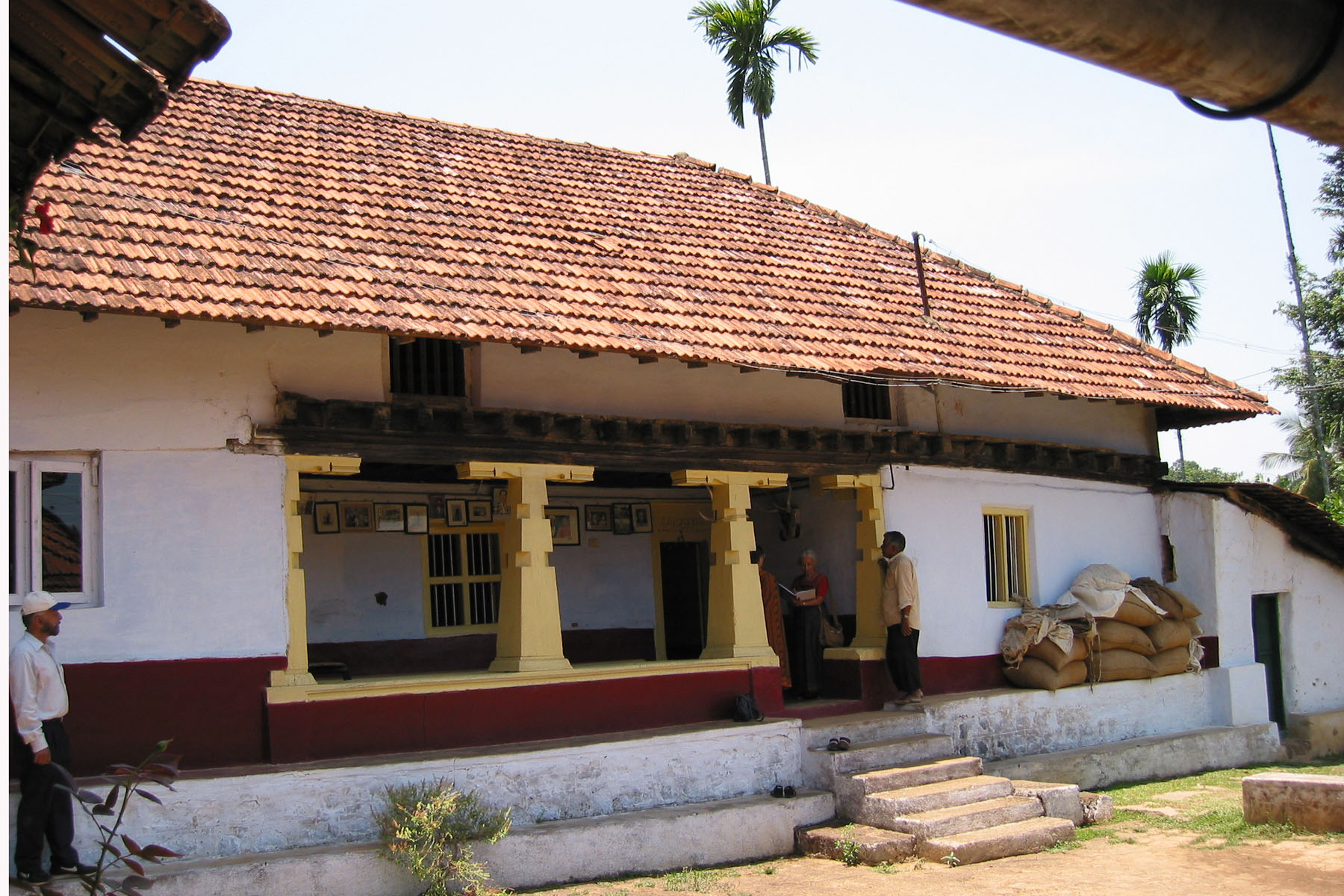 Location
Kadanga-Murur
Features
Othe pore. A lane with one bend and white-washed walls leads up to the house. It's facing the East direction. The verandah has solid wooden pillars painted yellow, a solid aimara and a beautifully carved panel above the main door. The carving on the panel shows a person in the centre receiving offerings from two persons on either side.
Timeline
The roof was Tiled about 15 years ago. It was thatched earlier.
The Ainmane is nearly 250 years old.