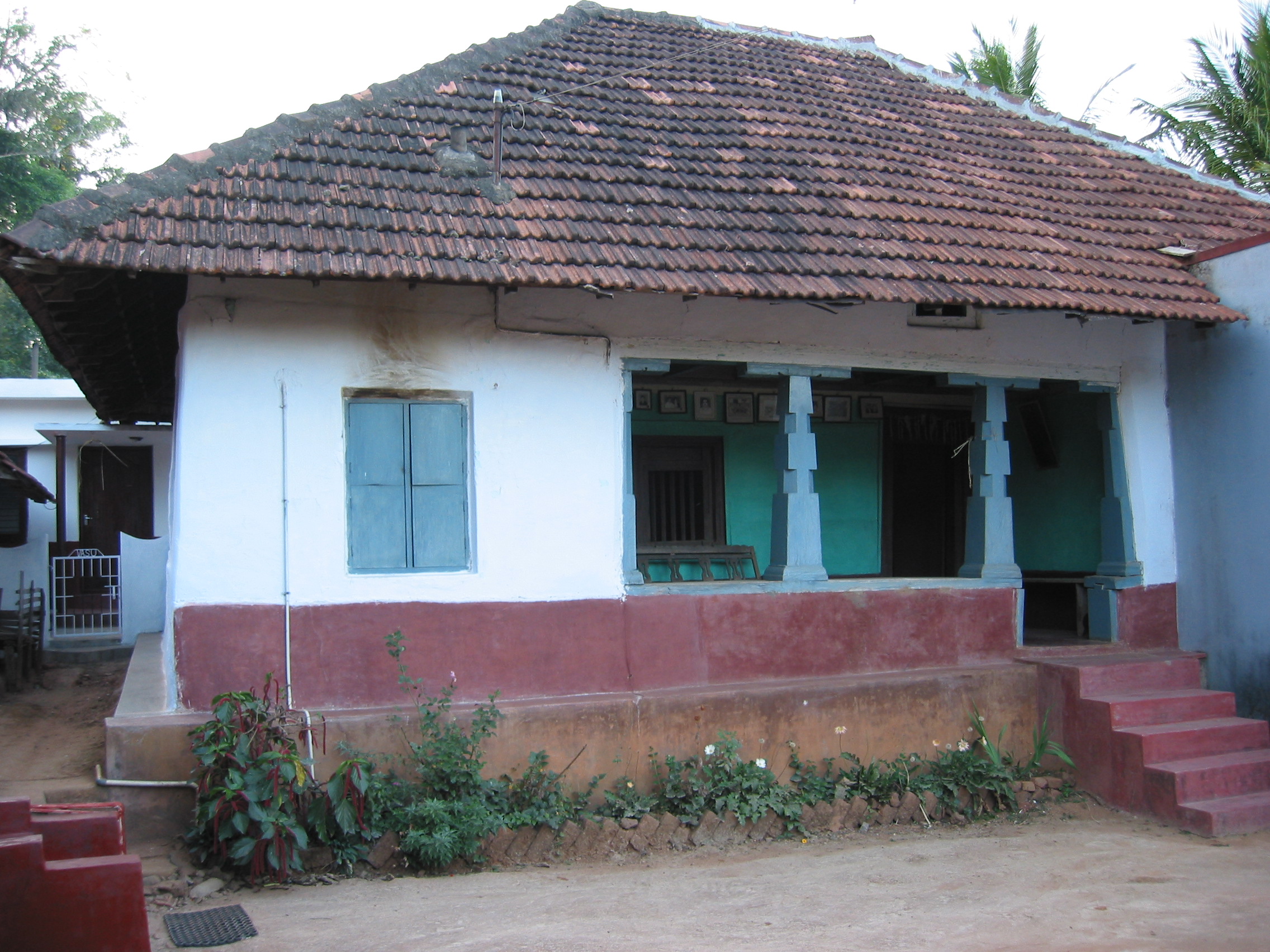 Location
Maithadi
Features
Small othe pore. A modern house has been built to its right, adjoining it. The Ainmane is facing the east direction. There are three rooms, including a small kanni kombare, a kitchen and a bedroom. There is a Simple doorframe, barred window and simple flower pattern on the capitols in the verandah.
Timeline
Its over 200 years old.
The floor was cemented about 25 years ago.
The roof was tiled about 50 years ago.