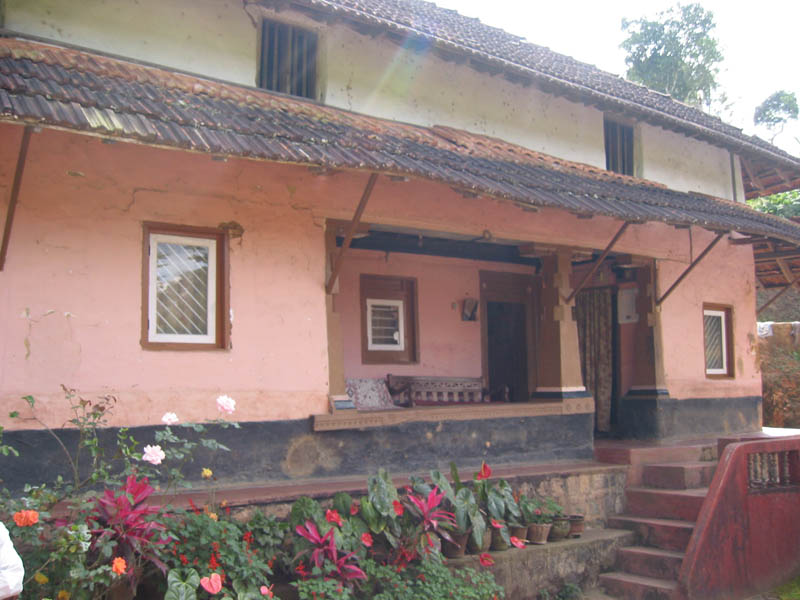 Location
Kiggal
Features
Othe pore with two roofs and angular supports for the lower roof. It is built on a high base, with six cemented steps leading up to the house from the yard. There is a wide thethi in front and right of the house and a vasara extension to the left of the house. There is a hanging lamp that faces east on the western wall of the hall – it is lit every day.
Timeline
The Ainmane is over 100 years old.
The floor of the verandah and hall were cemented about ten years ago.
The roof was tiled about 60 years ago.